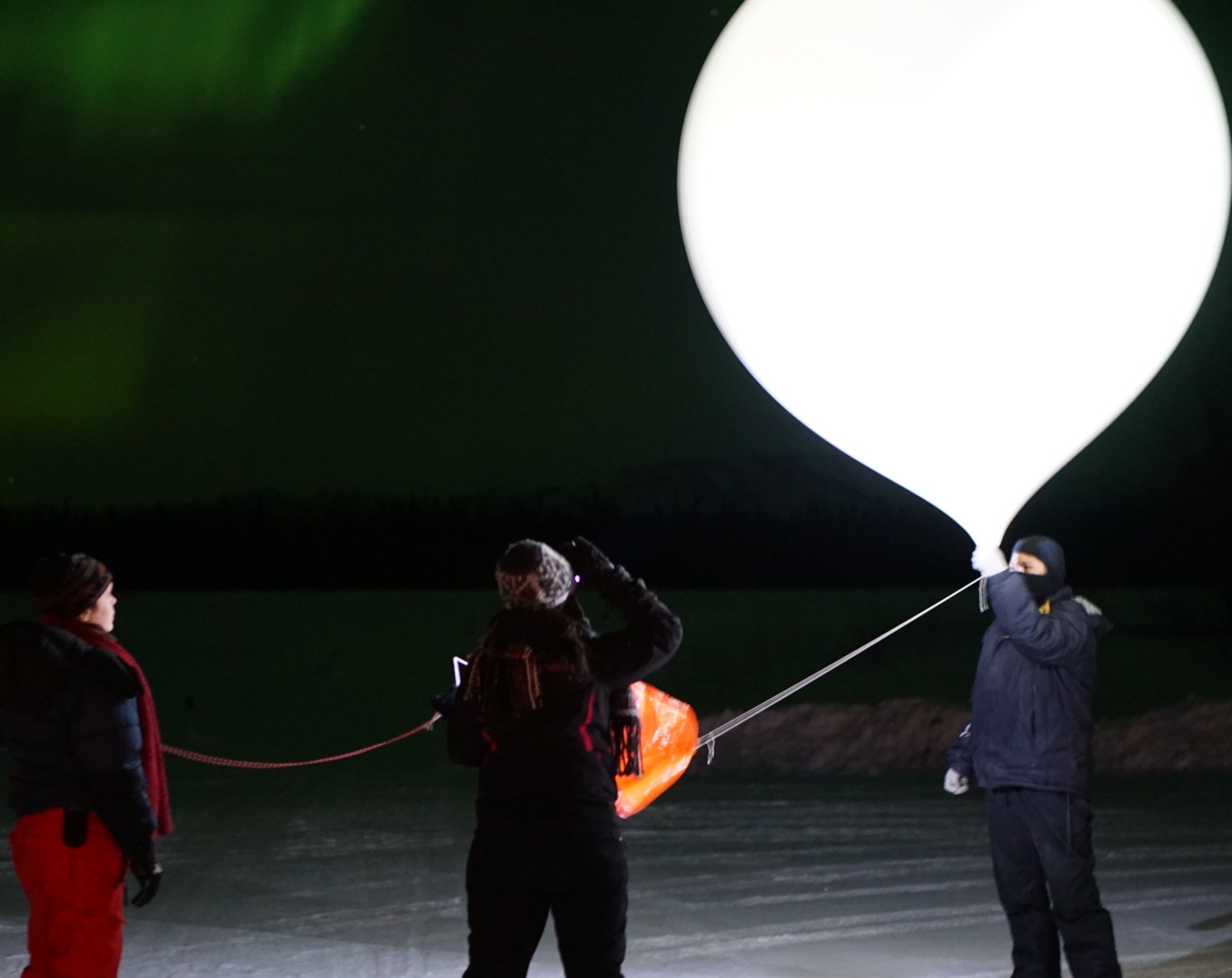 About the course
This course is an outcome of the 2015 NASA Science Mission Directorate (SMD) Undergraduate Student Instrument Project (USIP) Student Flight Research Opportunity competition that encouraged U.S. universities to offer undergraduate courses or clubs that build an Earth or space science payload that could fly on a suborbital vehicle, such as a sounding rocket, balloon, aircraft, or commercial suborbital reusable launch vehicles or provide related ground based observations.
The College of Natural Sciences and Mathematics, the Cullen College of Engineering, the College of Technology, and The Honors College at UH are offering a two year program for credit to design and build ground instruments or balloon borne spacecraft to study the aurora borealis, the upper atmosphere, and earth science questions using ground-based sensors or multiple payloads on hand launched balloons.
A select number of students will be able to travel to Alaska to launch or deploy the experiments. Experiments will also be conducted in Texas.

Need more information?
Students interested in participating should attend an information session that will be held on Wednesday, November 17, 2021, 5:30 PM in room 634 of S&R I. This meeting will be simulcast on Zoom and recorded.
https://www.google.com/url?q=https://uh-edu-cougarnet.zoom.us/j/92343616659?pwd%3DY3ZCSWpnOWlqVmd0NjN0Uk5NclVGZz09&sa=D&source=calendar&ust=1635026309257305&usg=AOvVaw0Vxb40KdCv7Zgy2pord3lP
Additional information or questions can be obtained by sending email to one of the contacts below:
Prof. Edgar Bering, eabering@uh.edu
Prof. Shuhab Khan, sdkhan@Central.UH.EDU
Prof. Mequanint Moges, mmoges@UH.EDU
Prof. Zheng Chen, zchen43@central.uh.edu
Student Blogs
A student blog from the 2017 and 2018 campaigns can be found at https://usip-uh.weebly.com/.
Project alumni and present students have volunteered to provide student perspective. Ask questions by email to any of the following:
Arian Ehteshami ffehteshami@yahoo.com;
Rachel Gamblin rbgamblin@live.com;
Presley Greer presleygreer@my.unt.edu;
Bryan Gunawan bryan.gunawan95@gmail.com;
Elizabeth Hernandez eli83santos@gmail.com;
Afriaa Nasir afriaa.annani.nasir@gmail.com;
Michelle Nowling micnowling@gmail.com;
Itay Porat itaygp@gmail.com;
Chloe Tovar chloetovar19@gmail.com;
Alexandra Ulinski Arulinski@uh.edu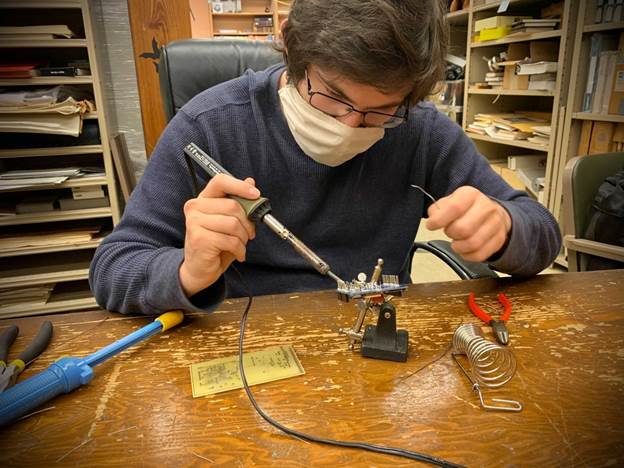 Apply Now!
To apply to be a member of the class, please download and fill out this form http://nsmn1.uh.edu/ebering/USIP%20UH%20Application.pdf. Return it by e-mail to Prof. Edgar Bering, eabering@uh.edu by Friday, Dec 2, 2021.
There will be second organization and information meeting for the students who have been accepted on Wednesday, Dec 8, in Room 634 SR I at 5:30pm.
Here are links to the recordings of last May's info and organizing meetings.
Recorded Zoom Info Meeting
https://drive.google.com/file/d/1LVv75EJJXjW-jzZig1r-NEgsORi6Oei9/view?usp=sharing
Recorded Zoom Organizing Meeting
https://drive.google.com/file/d/1V_eMqPGHn5qhlivY91AVojk2T31jxXdJ/view?usp=sharing
The student team will be multidisciplinary and include undergraduate students from all disciplines including engineering, science, humanities, business, art, and other fields. Students will be asked to register for one of the following classes: BIOL 4397-05, MECE 4398-02, or PHYS 4360-02. These classes are consent of instructor with a cap of 25 enrollees. These classes are being offered for additional new students in Spring 2022.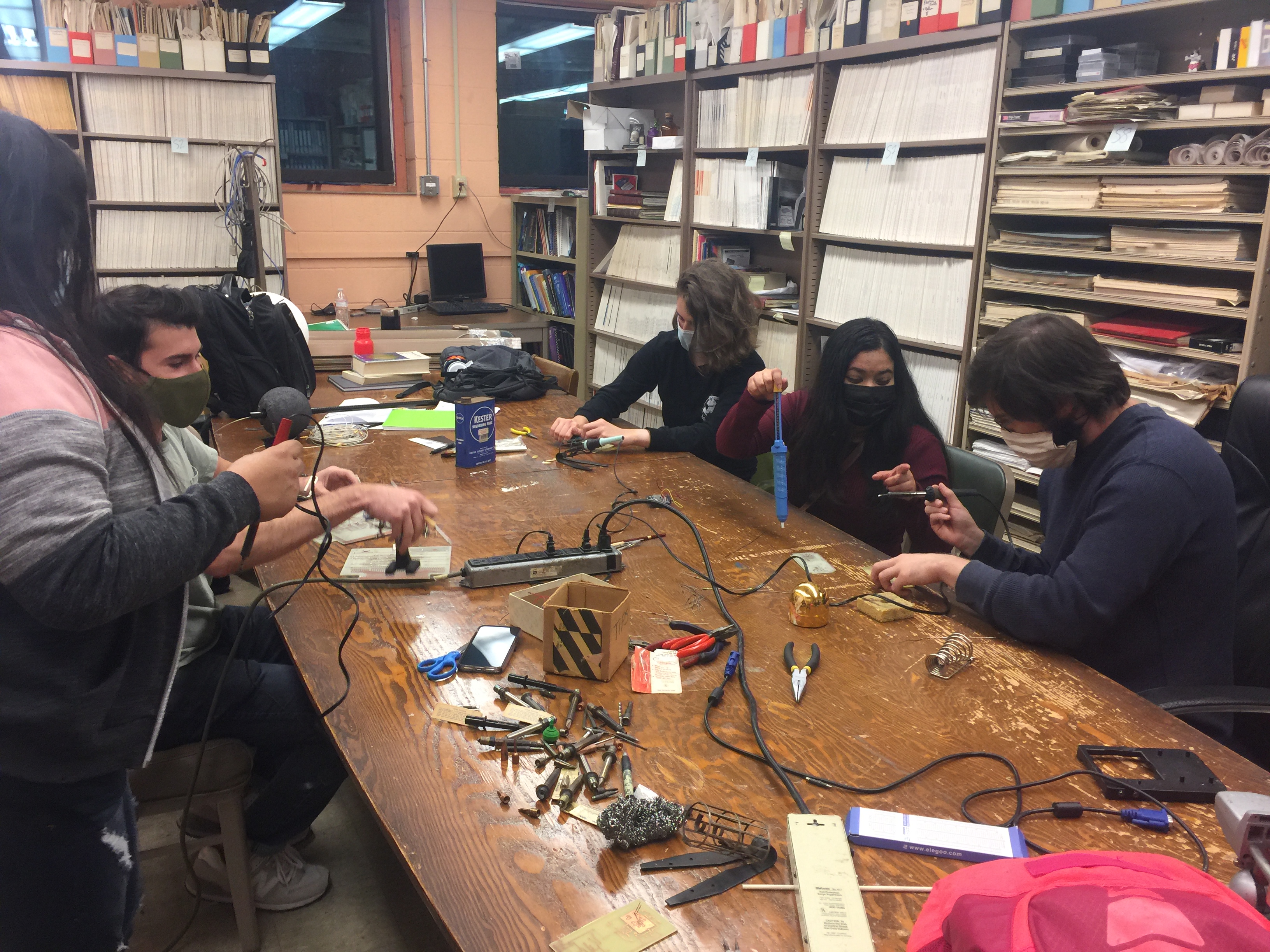 Cullen College of Engineering, Colleges of Natural Sciences and Mathematics, Technology, and Honors Are Accepting Enrollment in Two Year Project to Conduct Balloon-Borne and Ground-based Geospace, Earth, and Atmospheric Science Investigations in the Auroral Zone.