Past Group News
August 17, 2016
Great work by our summer Houston Community College REEMS (REU) students July and Ahmad!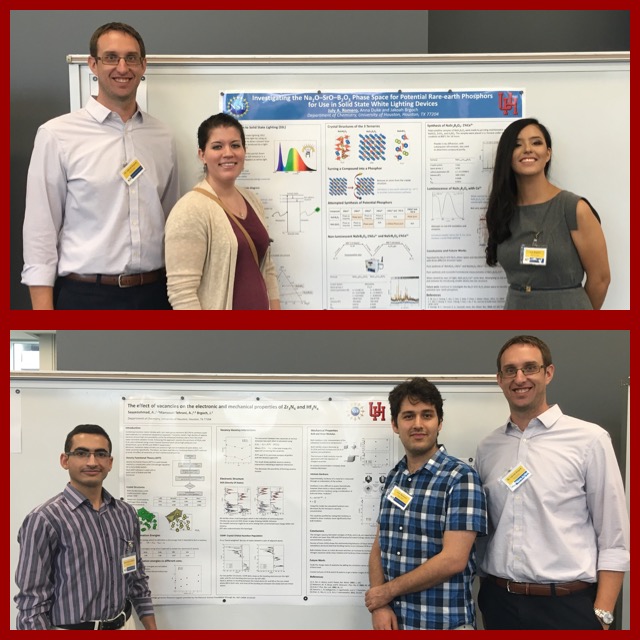 ---
April 2, 2016
Jakoah receives a collaborative grant from the NSF (CMMI-MEP) to research sustainable superhard materials!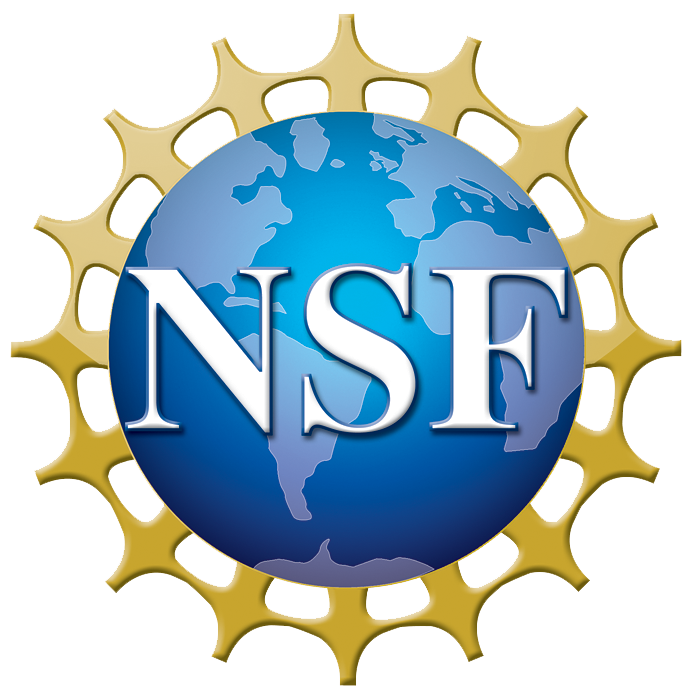 January 25, 2016
This publication is an excellent example of how computation can help answer difficult experimental questions...great work, Martin!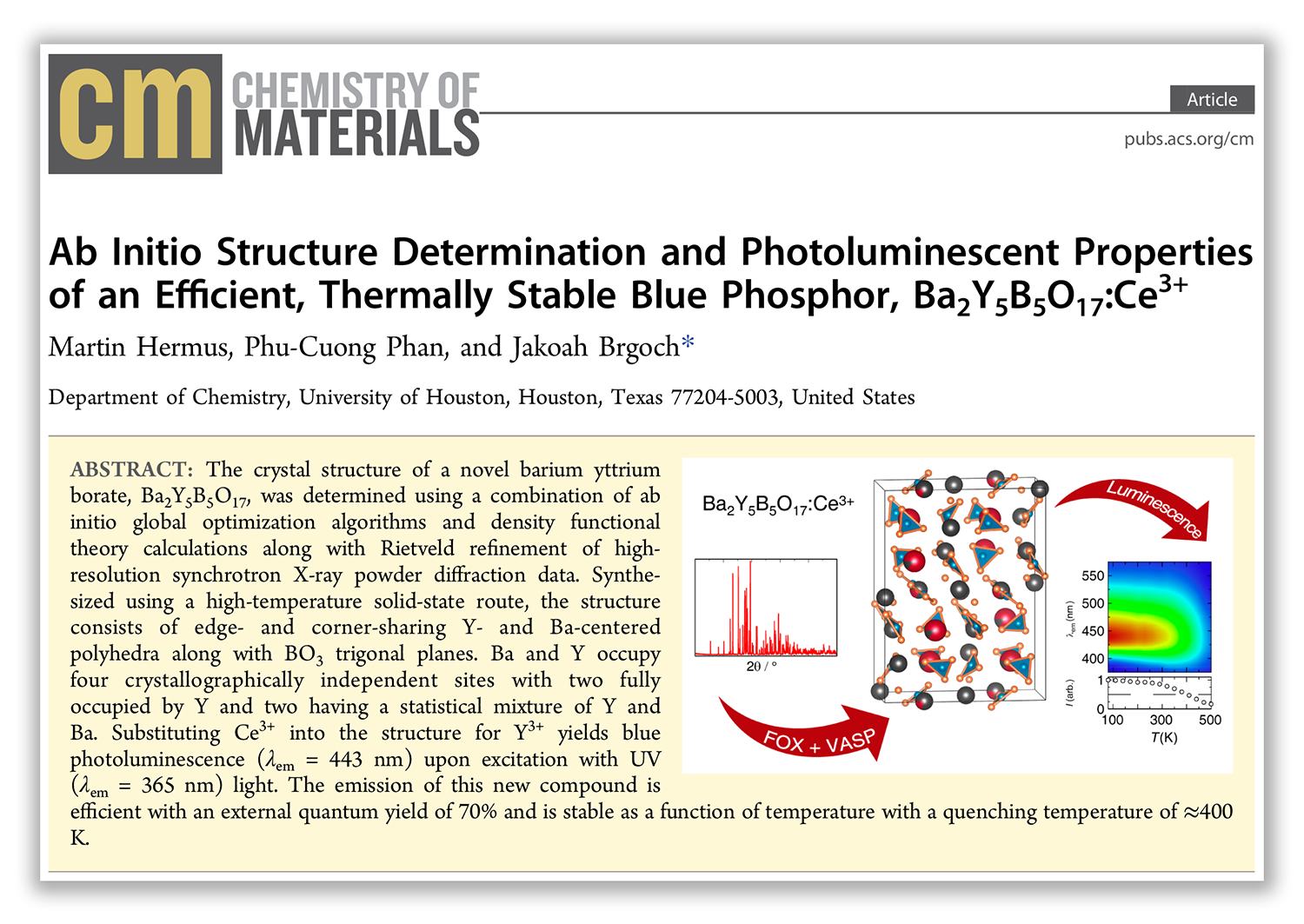 ---
August 12, 2015
Martin's first paper with the group!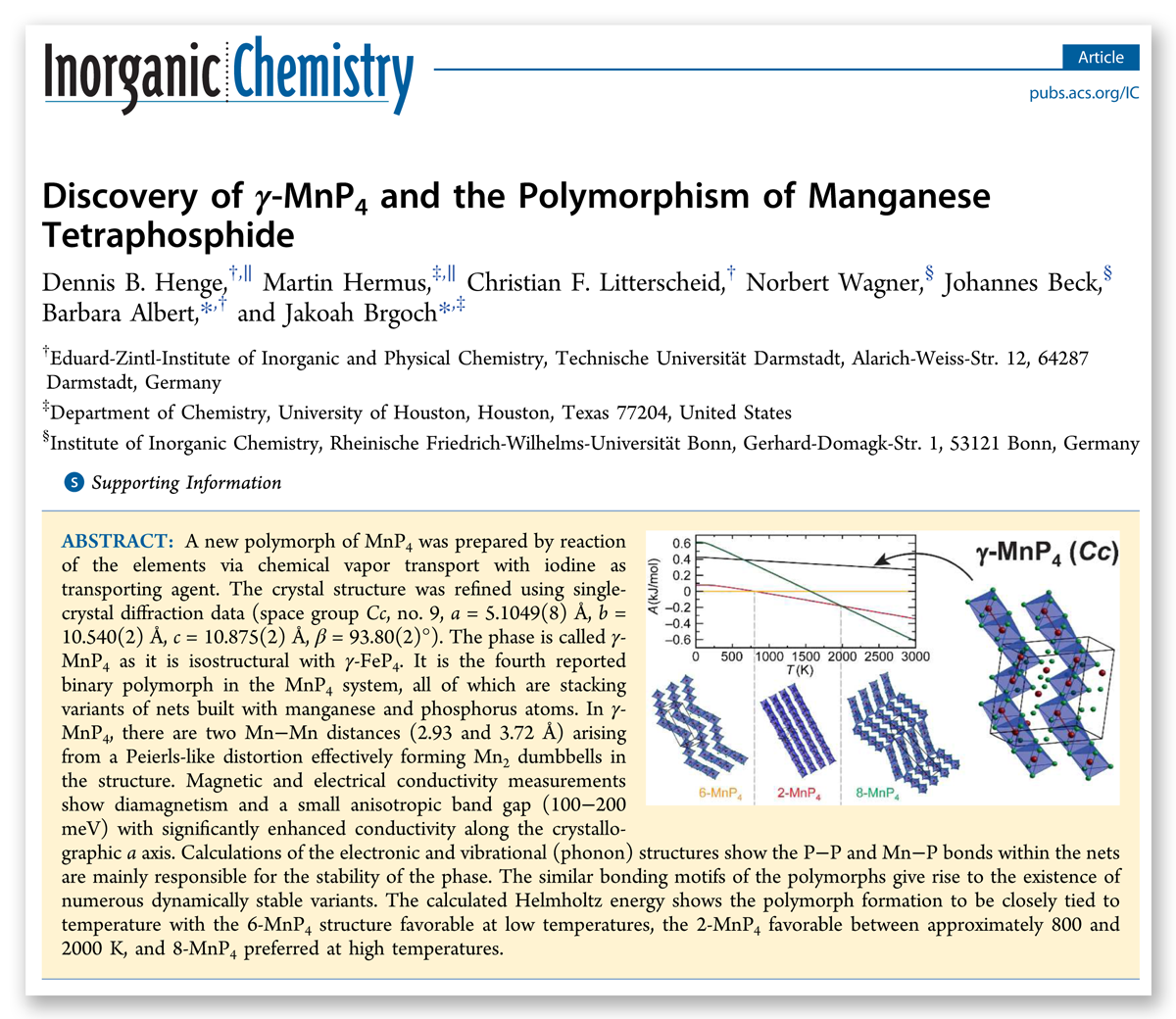 ---
July 15, 2015
Special thank you to Michael for his outstanding research this summer in the Welch Summer Scholars Program!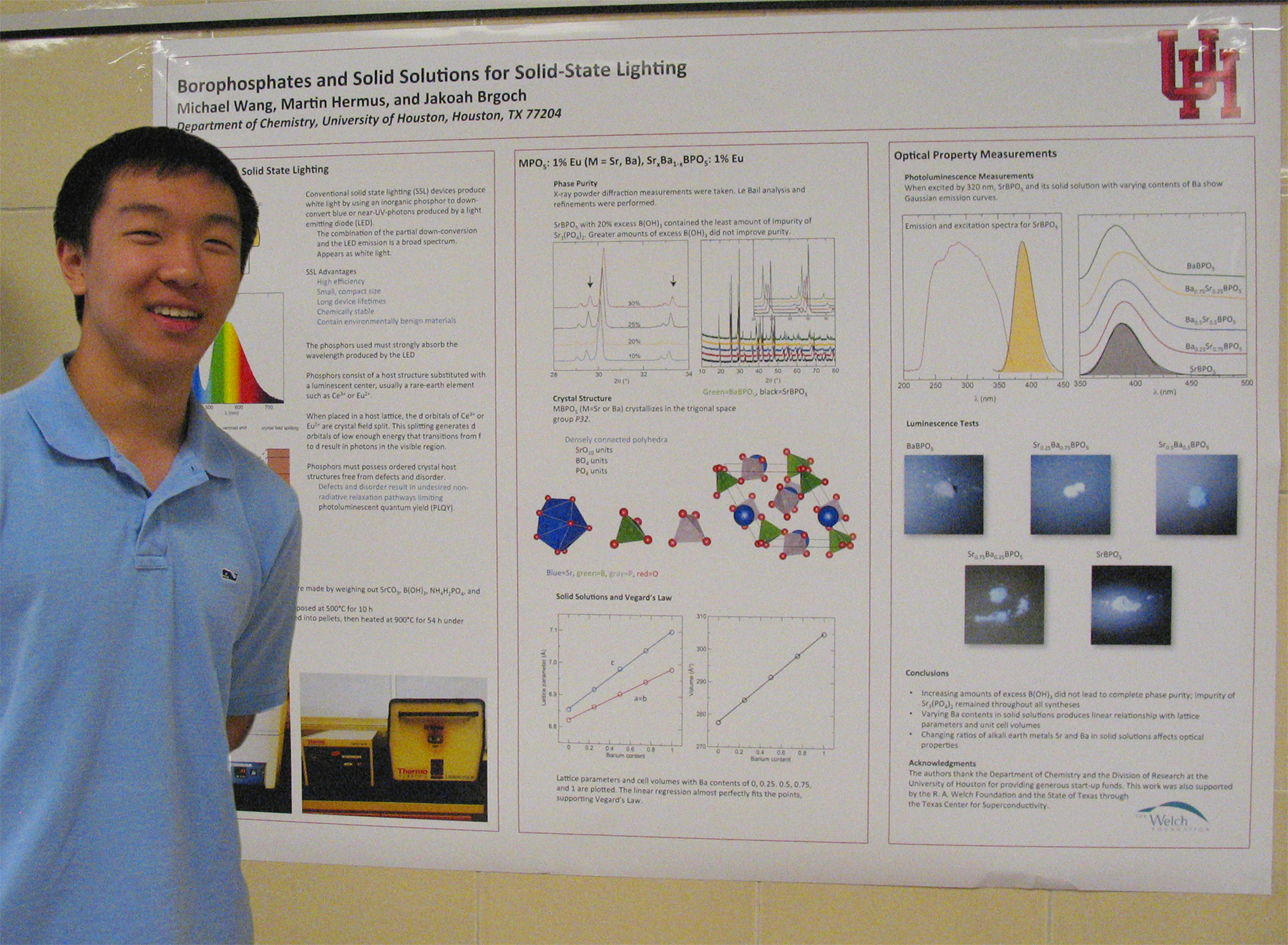 ---
July 1, 2015
First group research is published in J. Appl. Phys. Congratulations to Aria!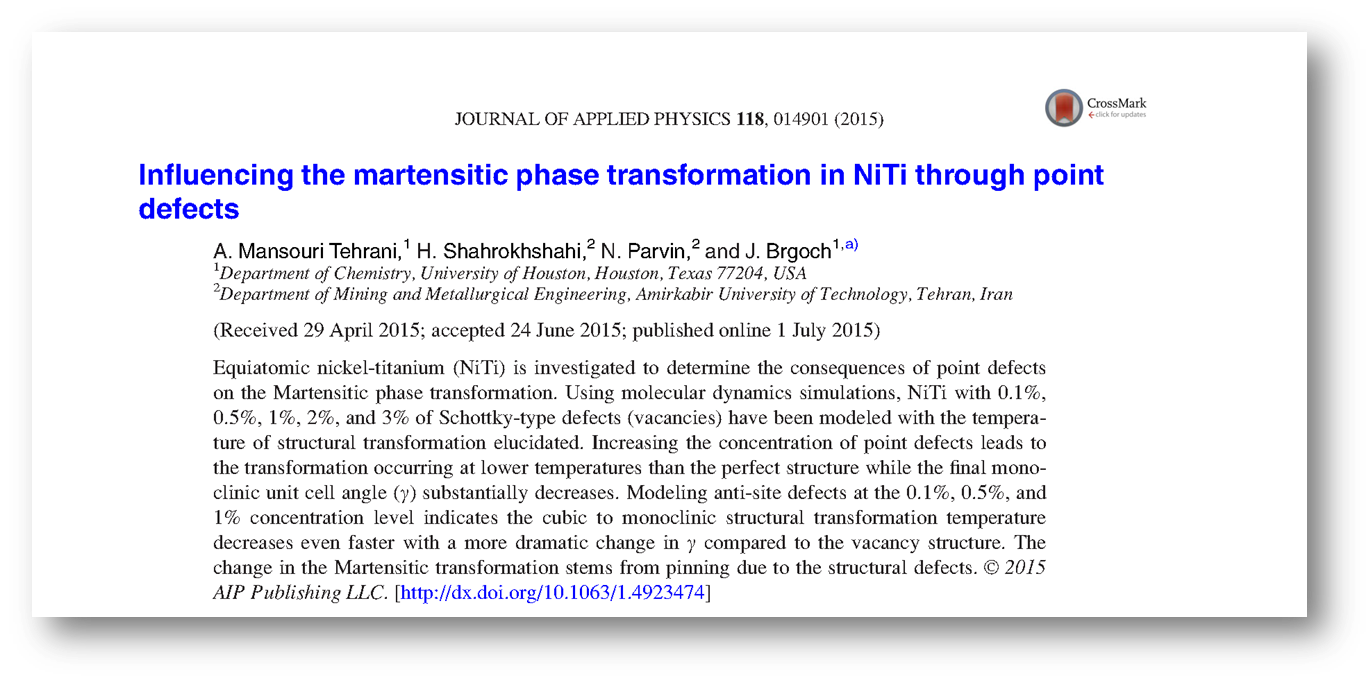 ---
June 29, 2015
Jakoah recieves grant from the ACS-Petroleum Research Fund to investigate novel superhard materials!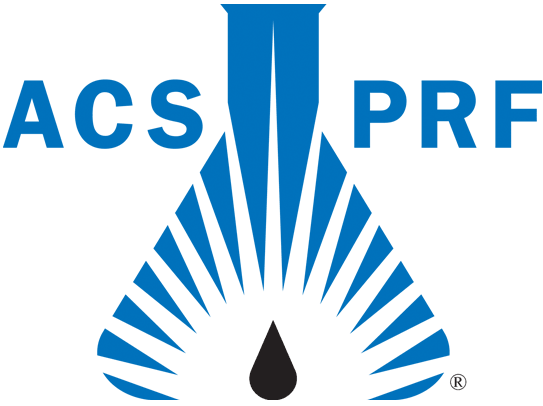 ---
August 29, 2014
Professor Brgoch awarded Robert A. Welch Professorship by the Texas Center for Superconductivity at the University of Houston (TcSUH)!

The full press release can be found here...