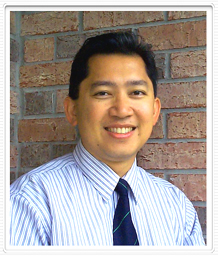 <![if !vml]>

<![endif]>
Welcome to the Advincula Research Group home page !!!
Our group investigates the area of molecular and supramolecular synthesis and structure of high polymers and small amphiphilic organic molecules capable of controlled-assembly to form ultrathin films. Synthesis is involved wherever it applies to incorporating functional groups to the amphiphilic or water-soluble molecules and preparation of p-electron conjugated oligomers and polymers.
Ultrathin films are formed using techniques such as self-assembled monolayers (SAM), Langmuir-Blodgett-Kuhn (LBK), electrostatic layer-by-layer (ELBL) and surface initiated polymerization (SIP). Techniques like Surface Plasmon Spectroscopy (SPS), Atomic Force Microscopy (AFM), Quartz Crystal Microbalance (QCM), polarized UV-Vis and IR spectroscopy, X-ray diffraction, X-ray reflection are used for analyzing such films.
Interfacial phenomena issues are studied using surface sensitive measurement techniques coupled with preparation of modified ultra thin films and surfaces by Surface Initiated Polymerization. In the area of biotechnology, our interest focuses on the preparation of modified surfaces for bio-adhesion, bio-sensing and drug delivery.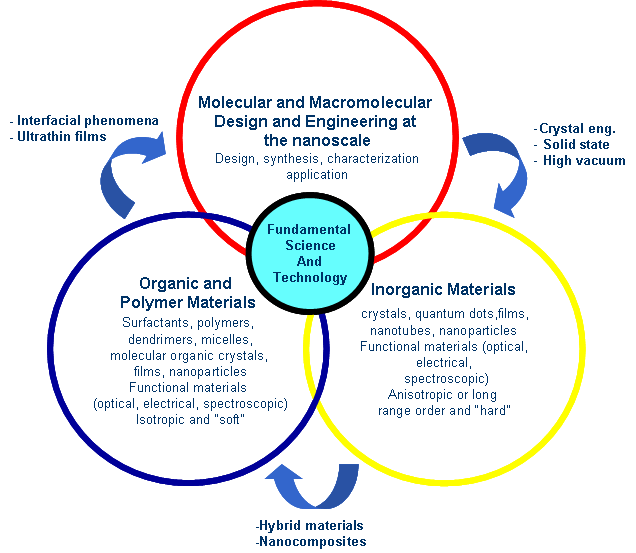 Thus, a variety of thin film processes and surface investigation techniques can be applied to new synthetic materials and biotechnology-oriented projects. Such projects and approaches are multidisciplinary in that they combine elements of synthesis, physical methods, engineering, and biotechnology.
We have a range of projects suitable from the viewpoint of fundamental studies and practical applications. Please feel free to e-mail Dr. Advincula at radvincula@uh.edu, if you have any questions or comments!!
Site Visitors