Tania Ghosh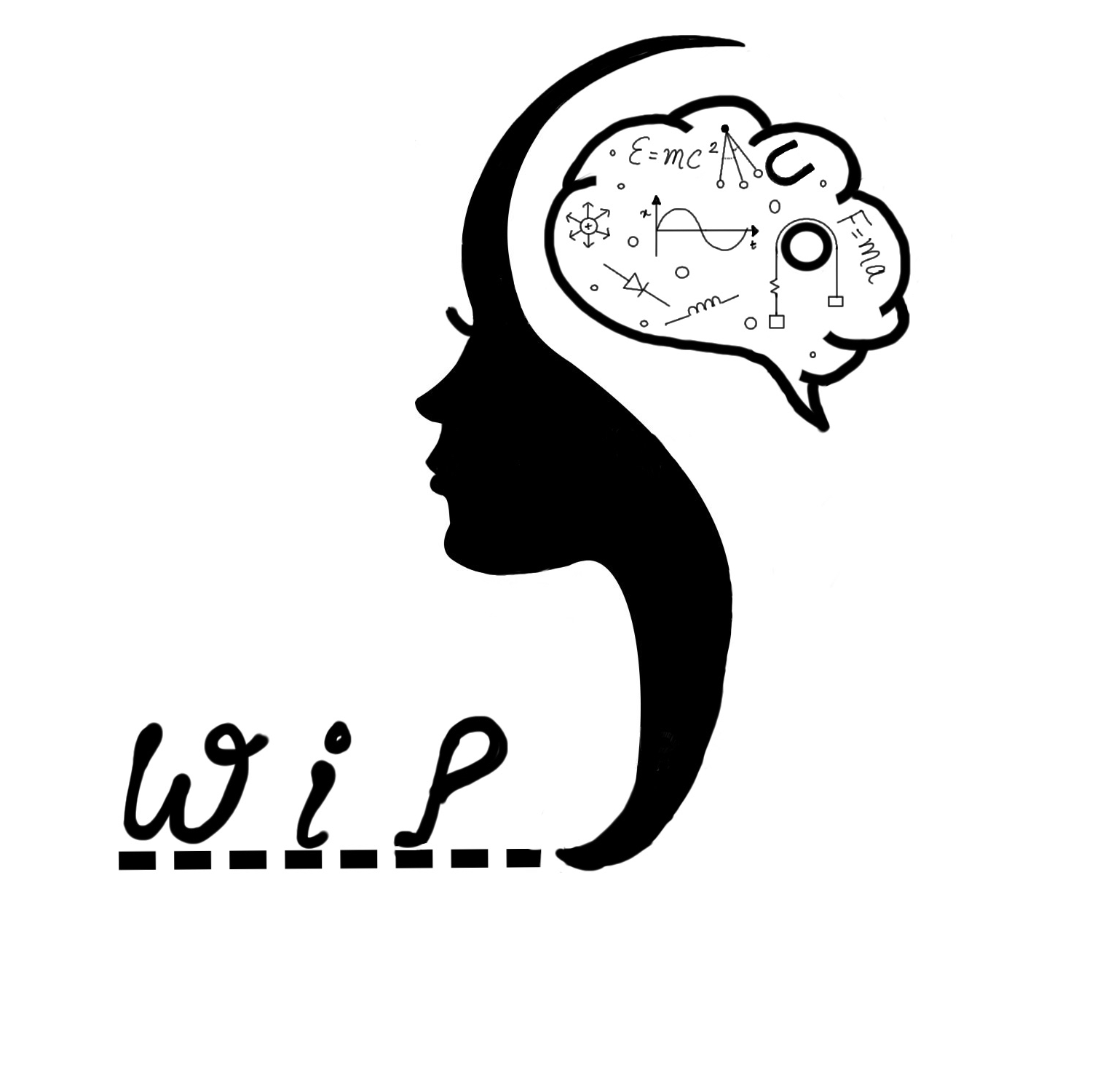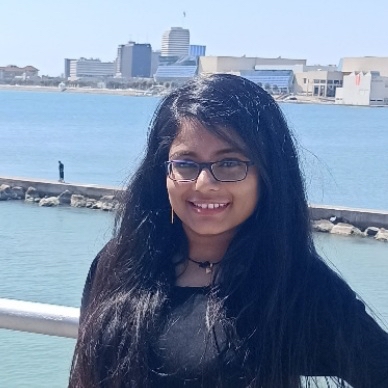 January 22, 2022: Interviewed by Ananya Mondal.
Hi Tania, congratulations on winning the WiPS logo design contest. WiPS-UH wants to thank you for your involvement. Can you tell us a little bit about yourself?
Hello, I am Tania Ghosh, a second year graduate student in the department of Physics at University of Houston. I usually spend my leisure time painting, dancing, and cooking. Along with that, I also like to do hiking. Firstly, I want to express my profound gratitude and appreciation for all WiPS team members for their incredible efforts. Furthermore, I am greatly obliged to WiPs-UH for offering us such a platform for logo designing. It was a very pleasant experience for me to be a part of it.
Can you describe the process behind designing the logo and what it symbolizes?
Well, being a novice, my first approach was to check out other available options, what is already there and how to make my logo unique. After the research, now it was the time to think through all possible design directions and I started outlining my strategies for logo design considering font, color, style and other aspects. Then I started to sketch the logo. My logo creates a visual symbol of a woman's brain enriched with the concepts of physics.
So, you are in your 2nd year of the PhD program in physics. Is there any specific area of physics that fascinates you the most? And are you going to work on that for your thesis?
From the beginning, I was inclined to the problems in nonlinear dynamics with applications in various fields. Now, I work with Dr. Kevin Bassler in complex network systems. My research is based on finding different methods to calculate the modular structure in different systems and to relate that with nonlinear dynamics of that particular system. This has important applications in a wide variety of physical, biological, and social systems.
I believe, you were among the first batch of international PhD students who had to transition to the US amidst a global pandemic and I am sure most students had a lot of trouble and anxiety during the transition process. So, I want to ask you your experience and did you find it hard to navigate this unique situation?
That is true. I was in the incoming cohort in the UH physics department during the first phase of the global pandemic and similar to all the students in the same cohort, I unfortunately faced a lot of trouble during the admission and post-admission process. There were many uncertainties about the modes of instruction, class arrangement, grading systems and so on. As this was an unprecedented event, everyone took time to figure out how to proceed and we could do nothing except wait. Our first semester was entirely online as we were unable to travel from our home countries. As the time difference between USA and my home country is almost 12 hours, most of the classes were at midnight and it was certainly an arduous situation. Besides, we faced a lack of in-person interaction with the rest of the members in our cohort.
Also, my other question to you as an international graduate student in the US it is sometimes hard to be far from family and friends. How do you cope with that?
Moving away for university is a huge transition and feeling homesick is absolutely normal. When I miss my family, friends, sometime I simply allow myself to be homesick for a little while. Keeping myself busy in extracurricular activities, planning some trips with my flatmate, and socializing with friends have been the best coping mechanisms for me.
Since we have a very active WiPS community now at the UH physics department, what events would you like to propose and be a part of in 2022?
Recently, I came to know about the idea of the (an outreach) event on the Physics research day. I find it very interesting and inspirational for high school students. I would love to be a part of this. Also, I feel if we can arrange some events where we can demonstrate some hands-on experiments to the high school students, that would be encouraging as well. Moreover, I would suggest some interactive sessions with undergraduates so that we can help them to pursue their careers in research in the future.